Service Descriptions
The following are the Bodywork services that we offer.
Massage
Our massages are designed to help you recharge, take care of your bodies, and take care of your own well-being: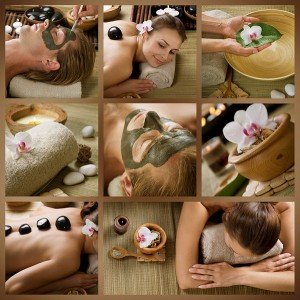 Full body Massage
encompassing head, face, neck, back, arms, hands, thighs, legs and feet, with extended massage options providing massage for glutes and stomach, as well as chest for men. This is the massage to get if you're looking to relax and improve your entire well being.
Customized Massage
For individual areas requested by our clients, we offer massages that focus on any areas that need special attention.
Just Hands or Just Feet Massage
Pinpoints these often sensitive and over-worked extremities, including fingers, wrists and forearms, or toes, ankles, and calves. Also available: a combined hands and feet only massage, for the ultimate in relaxation for tired hands and feet.
Facial Massage
For scalp, neck and shoulders. Relax and indulge in a youth-enhancing facial massage that's combined with spa services such as cleansing, exfoliation, toning and moisturizing for the face.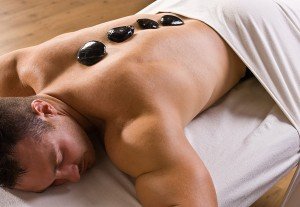 Hot Stone Massage
Heated river rocks add to a full body massage, with the stones melting tension, easing stiff muscles, and increasing metabolism and circulation.
Aromassage
Combines techniques of the Aroma Touch Technique essential oils with the healing power of hot-stones as they help in four primary steps designed to minimize the stressors to the autonomic balances our bodies. These oils support and promote healthy, emotional, psychological and physiological functions of our well being that ends in a blissful experience.
Just Hands or Just Feet
Using reflex points on hands or feet that are linked to every portion of the body, relieve tensions, and enhances general well-being.
Reike: with Reike massage, your therapist channels energy by touch; activating natural healing, restoring both emotional and physical health and well-being.
Sports Massage
Athletic and performance injuries are well-served with this intense massage designed to focus on the needs of athletes.
Chair Massage
Brief but brilliant and re-energizing, these focused massages can be for the shoulders, back, neck, scalp, or any customized request.
Bamboo fusion massage,sometimes referred to hot bamboo massage, is a fairly new type of massage therapy made popular by Nathalie Cecilia. The technique uses warm bamboo sticks for deep tissue massage work. The bamboo tool allows the massage therapist to use more strength and stamina for deeper pressure. The smooth sticks allowed for more penetrating maneuvers and make deep-tissue work easier. Click here for more info.
Thai poultice massage was developed in Thailand during the 14th to 18th centuries. It was originally used on soldiers returning home with painful, weary muscles.
Today, Thai poultice massage is becoming popular in the United States. Licensed massage therapists use the technique to alleviate pain and inflammation, as well as to relieve the stresses of modern life that accumulate in muscles and joints. Click here for more info.
Please note that Skinny Massage does not promote weight loss alone. Rather, it focuses on problem areas of the body such as upper arms, abdomen, upper legs, back, and buttocks. By focusing on these areas where cellulite likes to show off, massage strokes can help induce a smoother, toner appearance. Click here for more info.
Additional Massage Options
We offer family, couples, and baby's first massage. With couples massage, friends, family members, or significant others can receive massages side by side, each with their own massage therapist.
Massage Packages
Receive on-going massage experiences with packages that provide relaxation for weeks or months to come.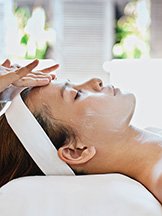 Spa Services
Full non-invasive facial massage services, face masks are available to pamper and rejuvenate. Additionally, add-on services such as hand and feet softening, contrast therapy, and targeted hot-stones, and exfoliating or purifying body polishes are also a part of the services offered at All Body Kneads.
Clubs
All Body Kneads also offers a variety of club programs as an option for spa and massage treatments, including Kneads, Events, a Stress-less club, Baby club for New Moms Club, and more.