Are you a current cancer patient, survivor or caregiver to a loved one who is battling cancer? Did you know that there is a non-profit in Mid-Michigan that provides discounted or free massage therapy services to those in need? It is not just for cancer patients, but for many qualifying people who are experiencing a hardship and cannot regularly afford the healing benefits of massage therapy and other techniques.
Mid-Michigan Massage Therapy Institute (MMMTI) is a one-of-a-kind nonprofit and their mission is:
"Helping cultivate strong, empowered families by providing supportive massage care and educational opportunities."
In addition to providing massage therapy to those in need, MMMTI also provides ongoing training and education to massage therapists as well as a community of support.
The organization was started by Bilky Joda-Miller, owner of All Body Kneads Massage. Bilky is also a breast cancer survivor and understands first-hand the healing benefits of massage. It is currently run by a board of directors who are a group of licensed therapists and interested individuals passionate about sharing the benefits of massage
In addition, All Body Kneads offers a 25% discount to breast cancer survivors and a 20% discount to all other cancer survivors. Caregivers get $5.00 off plus a free add-on service.
Related: Can you get massage during chemotherapy?
Massage for Lansing Area Cancer Patients Helps the Healing Process
Often, cancer patients experience drops in their mood, energy and physical dexterity. With massage as a supportive treatment, most of these debilitating ailments can be lessened for the patients. Massage can help in the following ways:
Increased mobility
The breaking up of scar tissue
Loosening of mucus in the lungs
Sinus drainage
Help with anxiety
Please read The Massage Benefits for Cancer Patients for more details.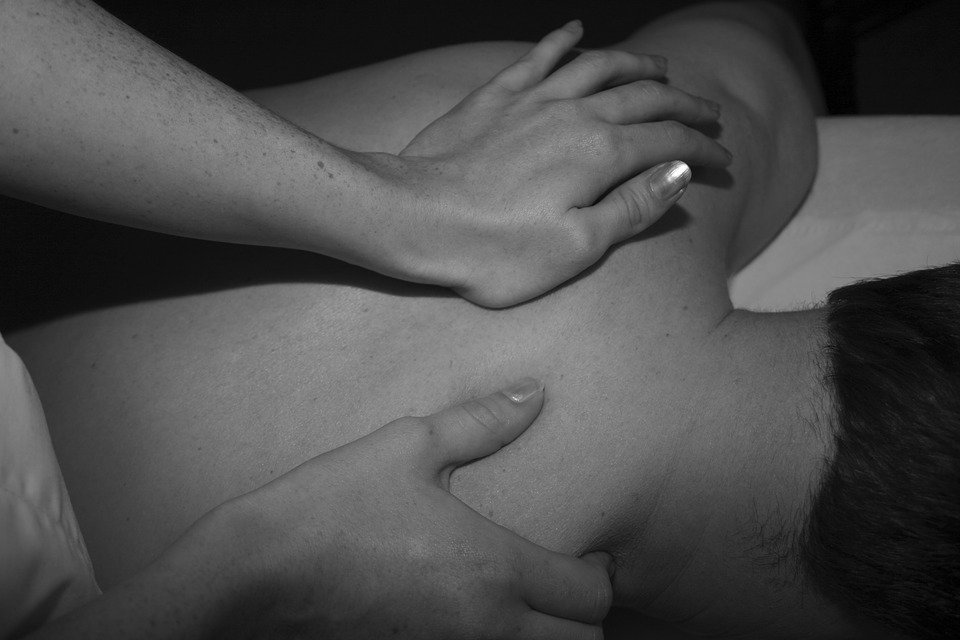 Infrared Sauna Therapy
An Infrared Sauna session is another gentle but effective way to help ease the side-effects of cancer treatment. It helps relaxation, detoxification, and increased circulation. You choose the level of infrared technology you prefer; near, middle, and far. These levels refer to different infrared wavelengths and heat intensity. Testing has shown that near-infrared levels are excellent for the healing of wounds and increasing the function of the immune system. Middle levels are better for improving circulation as well as enhancing the relaxation of muscles.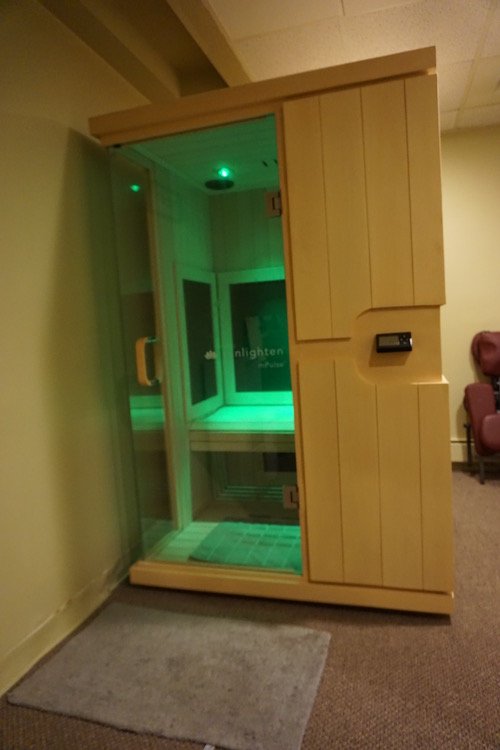 Are you interested in these services?
If you are interested in finding out more about these services and to see if you qualify, please contact MMMTI here.
If you are a massage therapist who would like provide these services to those in need through our program, please contact MMMTI here.
Please note that as a service provider you to get compensated through the organization. MMMTI is funded through generous community donations, grants, and fundraisers.