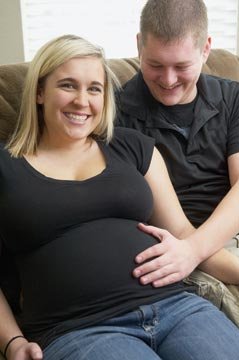 Yes, really! Fertility Massage has garnered a tremendous success rate, even with clients who have been told that they'd never conceive. This news is heartwarming and the research I have done increased my desire to become certified through Claire Marie Miller Training. I learned Claire Marie was blessed with a pregnancy after just one cycle following her fertility massage treatments and has tracked success rates of her students and patients consistently.
How Does Fertility Massage Work?
So many women have fertility concerns and often experience financial burdens, emotional stress and devastating disappointment while seeking solutions. Through noninvasive techniques, fertility massage enhances relaxation and gently manipulates the muscles and tendons that hold the belly organs in place and return them to alignment to promote proper functioning. I felt a strong desire to bring fertility massage in Lansing and I am happy to offer Fertility Massage services to All Body Kneads clients.
The Benefits you can experience from a Fertility Massage
What I feel is the most beneficial in this massage protocol is balancing cranial-sacral alignment. I will administer cranial holds until I can feel the true release desired. Because each body is different we schedule a 70 −90 minute session so that you can relax fully and achieve cranial-sacral alignment. I will also administer shiatsu and reflexology techniques. These modalities assist in increasing the body energy (chi), balance hormones, plus stimulate reproductive areas and endocrine glands. The additional benefits of deep relaxation, stress reduction and increased circulation throughout the pelvis increases the effectiveness of the fertility massage protocol.
What to expect in a Fertility Massage Session
A relaxing oil pack and instructions for at home cleansing of the digestive system and dissolving adhesions, cysts.
Calming and centering cranial-sacral holds for balancing and centering
Integrative Reflexology® for fertility, stimulating reproductive areas, endocrine glands and the digestive system
Deep pelvic work to break up adhesions and increase blood to all pelvic organs
Shiatsu points to increase the chi (energy) through the reproductive areas
Fertility wisdom – includes knowledge about timing and awareness for potential conception
Specific aromatherapy for optimal hormonal functioning
Visualization techniques for tuning in and opening up the conception channel
It is best not to receive Fertility Massage work when menstruating or possibly pregnant. Let's talk about the best time for you to schedule a fertility massage at All Body Kneads, I will make sure timing is optimum for best results. Bilky Joda-Miller CMT All Body Kneads 517-898-2899